We are Committed to the Highest Quality and Safety Standards
To assure you receive a quality finished product, we carefully control every step of the production process, from sourcing to formulation, to blending, to testing, and properly labeled packaging. Our rigorous, internal quality control processes have earned us consumer-preferred labels such as SQF Level 3 certification (Food Safety and Quality Program).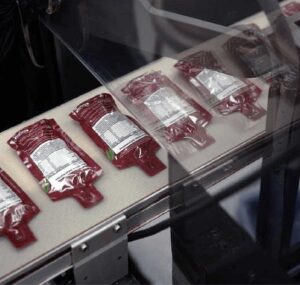 Innovative Labs has a long-standing commitment to continuous improvement and to supplying safe, quality products. Our products are all tested multiple times throughout the production process for safety, quality, and consistency to ensure customer satisfaction. The capability, safety, and quality systems of our ingredient suppliers are evaluated before they are approved to purchase. Many of our approved suppliers have GFSI certifications.
Ingredient specifications ensure all materials approved for purchase, meet the requirements of the customer's formulation and labeling requirements. Upon arrival, ingredients are inspected, sampled, and tested. Inspections ensure materials meet safety and quality requirements and are suitable for their intended use. Suppliers are validated through a process of inspection and testing. Ingredients are identified and stored in a manner that prevents from adulteration, contamination, damage, deterioration, and mix-ups.
Finished product specifications are created based on customer expectations, including safety and quality requirements. Master manufacturing records are developed for each product configuration. Processing instructions are then made to ensure safety and quality control points are met, which certifies finished products are built to quality, safety and customer specifications.
Finally, finished products are inspected to ensure each batch meets customer expectations, as well as the regulatory requirements. Products also go through a stringent process of testing against the finished product specification to ensure identity, strength and purity of the final product. Only once products meet our customers' expectations and regulatory requirements are they released for distribution to the customer.